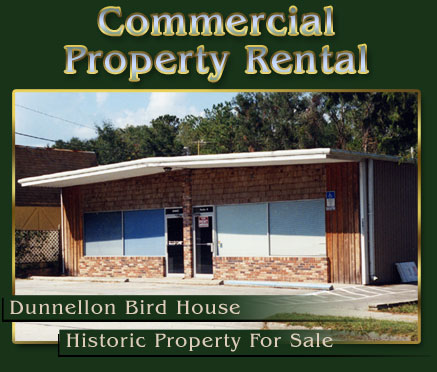 Put your business in this Dunnellon Florida Commercial
Rental Property on Dunnellon's Main Street.
Prime commercial property located at 20037 E. Penn.
Ave. on busy Hwy 484.
Recent total renovation
1,000 + square feet
Soaring 20 ft. ceiling
Open floor plan
Ideal for office or retail
Short walk to Rainbow River, restaurants, banks
Private and on-street parking available.
Or Call 352-489-1994
Call 1-352-489-1994 or e-mail
[Home] [Commercial Property] [Historic Property]